Here at DPD, quality is key.
Please click on any product below for more information.
---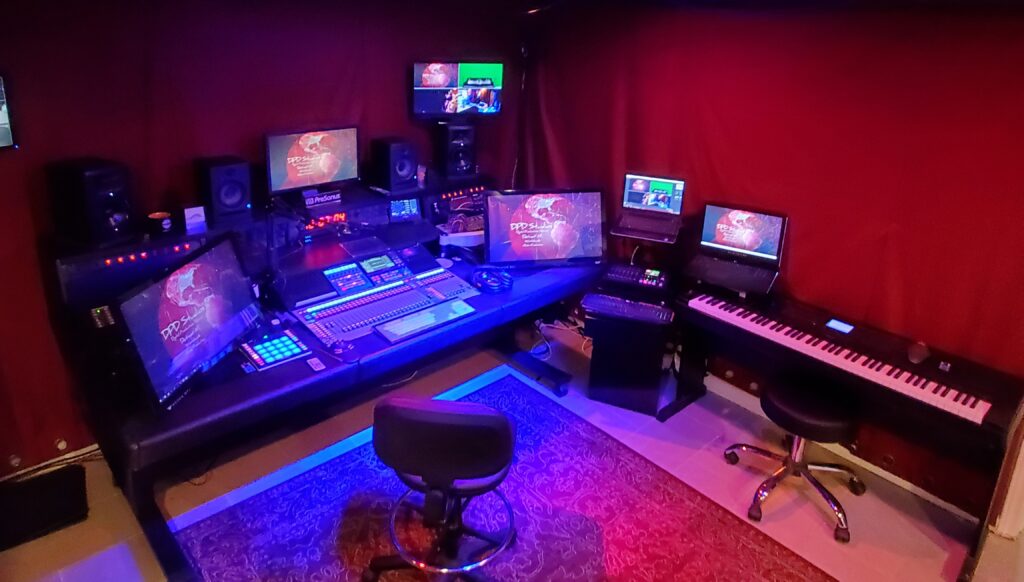 Studio Equipment
State-of-the-art 27″ multi-touch display HD resolution of 1920×1080
10-touch display allows various multi-touch features like fader control and more instant integration with most major DAWs (Digital Audio Workstations)
32-channel digital mixing console with built-in SD card recorder
Built-in SD card support for multi-track recording and virtual sound checks
33 touch-sensitive motorized faders allow you to mix with precision
Presonus Studio Live 16.4.2 AI Mixer
16 digital input channels
32 in x 18 out FireWire s800 direct digital recording interface (24-bit/44.1 kHz, 48 kHz, 88.2 kHz, 96 kHz)
Avid Eleven Rack
Variety of high quality inputs and outputs to connect your gear
Dual high-resolution DSP power
Industry-standard groove box workflow
Sampler, arranger, mixer, effects, and more
16 highly sensitive, multi-color performance pads
---
Other Studio Equipment
Studio Microphones
---
Hybrid system that utilizes an extremely transparent condenser microphone, a sonically-neutral preamp, and state-of-the-art digital processing suite
Recreates the tone of classic microphones and preamps
4-inch small diaphragm microphone
Capable of recreating the tone of an entire mic locker of instrument mics, including: Dynamics like the 57 and 421

Cardioid models of classic ribbons like the 121
Other famous small diaphragm mics like the 451 and 222
Large diaphragm mics like the famous 414 and tube 67
Hybrid microphone and preamp modeling system
Gives you access to virtually any signal-path tone you can imagine
The ML-1, an extremely transparent large-diaphragm condenser mic
VMS-ONE, a sonically neutral, super-linear microphone preamplifier
VMS plug-in software, with a collection of classic mic and preamp models
---
Studio Software
---
Plug Ins
---
Looking for something specific and can't find it on this page?
Contact us with your question today!